About
Our leadership team brings in over 30 years of experience, seen three generations of IT revolutions.
We have delivered worldwide (USA, Europe, Asia, Japan) IT services to Fortune 100 companies.
'Think Big' and achieve your Digital Vision.
With minimum wastage and first time right thought process we adopt world class standards like ISO, CMM-I, P-CMM, Lean, SLIM
Our Leadership Team
Rahul Arora
Founder, Managing Director
rahula@netprotechnologies.com
Rahul is a serial entrepreneur with a love for Technology. He has extensive experience in startups, having started his career with Nexion (a telecom startup in the US), later acquired by Fujitsu. He then joined Sycamore Networks, Inc., US, as a founding team member where he setup the Software and Drivers team.
After spending several years in the Telecom industry in the US, he returned to India, to start GNet, a premier BI solutions company, which he successfully exited in Oct 2014.
Rahul then ventured onto founding Sunoray, which built its own Saas CRM that covers the entire sales process end to end form Telemarketing to Field force management. Sunoray has been widely successful signing up SME's and Enterprises alike.
Rahul hails from a family of Technocrats who have been in the IT business for over 40 years.
Rahul holds a MS in Computer Science from Boston University, and Bachelors Degree in Engineering (Electronics and Telecommunication).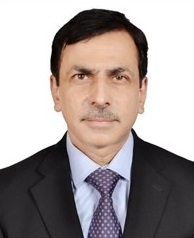 Ninad S Sule
Co-Founder, CEO
ninads@netprotechnologies.com
Ninad has experience of over 30 years of IT services. He has worked with Fortune 100 customers and delivered services across the globe ie USA, Europe, India, Asia, Japan.
Ninad built Global Delivery Center to prestigious clients like Philips, Renault, P&G. He led various Process and Quality initiatives in Atos like ISO, CMM, P-CMM, Lean.
Ninad was a management team member which has overseen several Mergers and Acquisitions in Philips, Origin, Atos. He has been the Business Head and managed several units like Bespoke Development, SAP, France, Italy, Spain, Atos Worldline, India Business.
Ninad led several verticals like Telecom, Manufacturing, Retails, Financial, Energy & Utilities, Transport.
Ninad has been a speaker at several events & platforms like ERP World USA, CxO, D&B, INDUS, Manufacturing, Automotive etc.
Ninad was India Country Head at Fujitsu India leading Business and Application services.
Ninad is Graduate in Science, Completed Diploma in Business Mgt, Diploma in Computer Management & Executive MBA from Hudderfield University UK